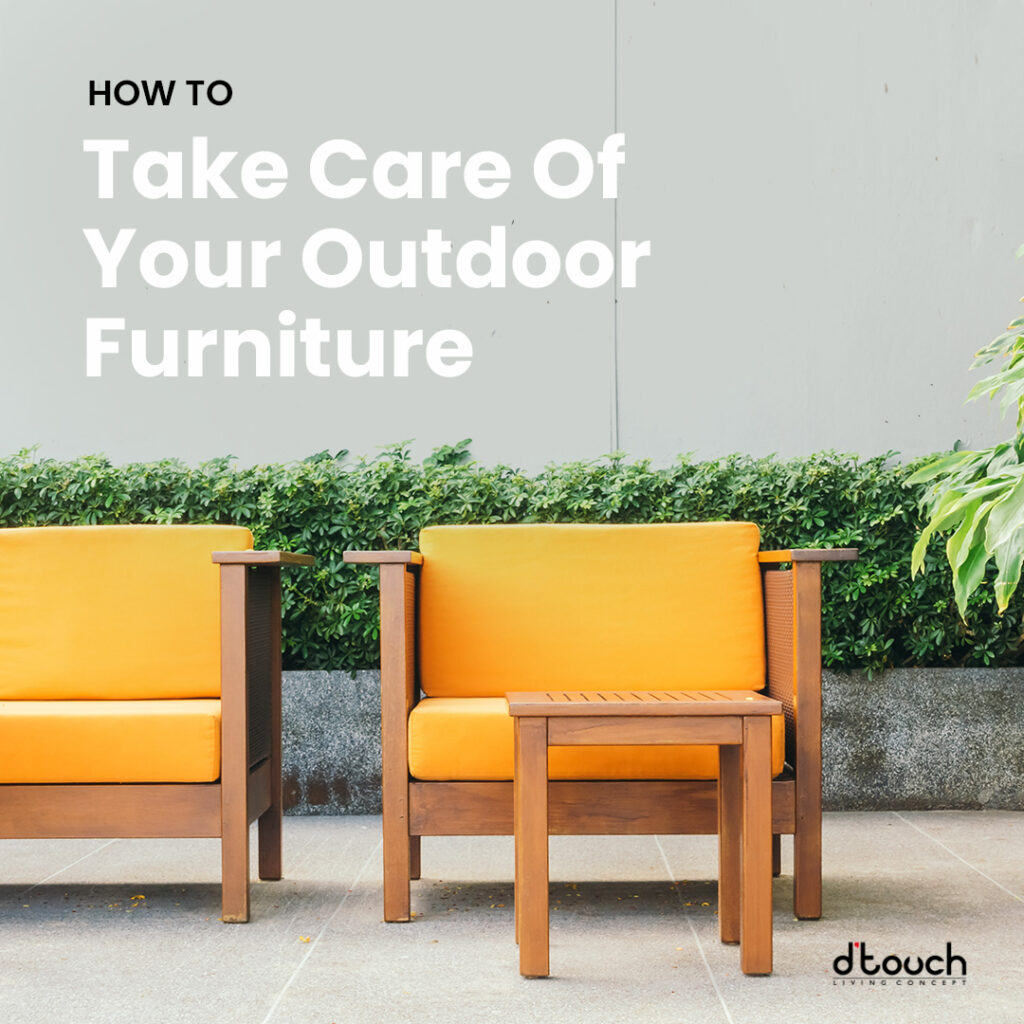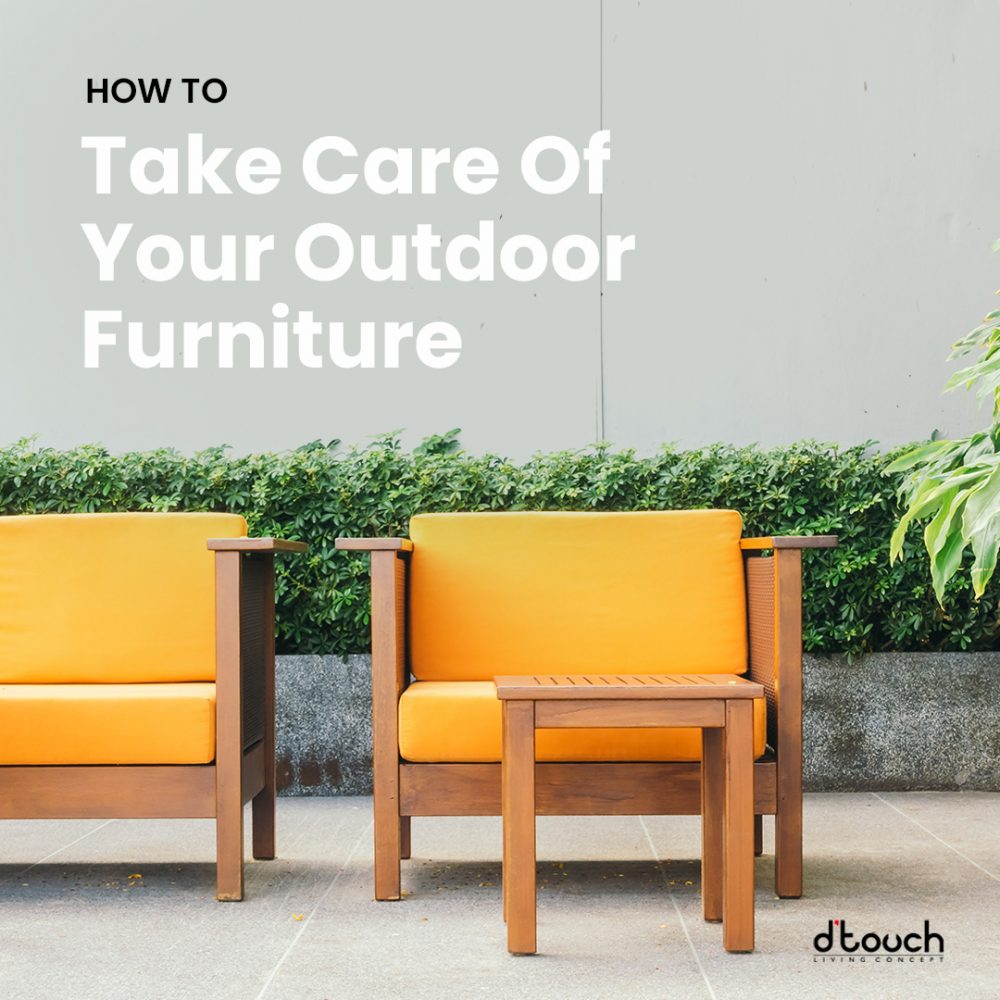 Tips on How To Take Care Of Your Outdoor Furniture
The patio is the heart of relaxation; open-air, sunshine, or moonlight seem to add immeasurable quality to life! These tips will ensure that your outdoor furniture looks beautiful for years to come.
 Wood Furniture
Wipe away dirt using a damp cloth. For stubborn spots, dip the cloth into the mix of gentle, PH-neutral soap and warm water. Wring out excess liquid and wipe the place. Then, dry the area with a second cloth, and let it dry out in the sun. Keep wooden legs out of standing water or damp soil!
 Teak Furniture
Clear dirt with a bristled brush or vacuum attachment. Then, wash treated and untreated teak with mild soap mix, scrubbing in the direction of the wood grain. Don't oil teak.
 Wicker Furniture
Remove the loose dirt with a soft-bristled brush or vacuum attachment. Then, use mild soap mix, lint-free rag, and toothbrush for the hard-to-reach places.
 Metal Furniture
Brushing rusts with a mixture of vinegar and water. For general clean, use dish soap mixed with water to cleanse metallic surfaces.
 Mold & Mildew
Use sandpaper to remove it, or scrub the area with a combination of lemon juice and salt.
 Spot Cleaning
The spray-on cleaning solution of water and PH-neutral soap. Let sit. Rinse away soapy residue. For oil-based liquid-like salad dressing or lotion, use an absorbent cloth to sop up the mess. Then, use a spray bottle to apply a mild cleaning solution of PH-neutral soap mixed with water. Rise the fabric thoroughly, paying care to clear suds from the affected area. Leave it air dry.
 Outdoor Fabrics
The go-to fabric for outdoor upholstery and pillows is solution-dyed acrylic. It is often found under the brand name – Sunbrella, it is resistant to water, mold, and UV rays but can look as luxe as indoor textile!
 Fabric Maintenance
For fabric cushion covers, wipe the surfaces, then launder on a gentle cycle. Check product tags to ensure they can be cleaned in a washing machine. For synthetics and waterproof fabrics, wipe down with a damp cloth to clean dirt. After removing dirt, use a solution of diluted dish soap and water to clean deeply.
 Shelter
Installing an umbrella, awning, opaque patio cover, or pop-up tent will protect furniture from sun damage.
 Use Covers
Covers will keep outdoor pieces looking their best selves longer by preventing leaves from accumulating and staining cushions, and guarding against precipitation.
 Covers & Joints
Patio furniture covers need washing, and umbrella frame joints need oiling. Wash covers using a soft-bristled brush, mild soap, and water. Use spray lubricant on the joints of the wireframe, and paste wax for the wood frame umbrella.
 Outdoor Rug
Remove loose and dry debris by vacuuming with non-rotary type attachment or hitting it with a broom to extract dust.
With these tips, you bring lasting comfort to the patio while making sure it is functional and inviting. If you are looking to replace outdoor furniture, take a moment to browse our website. Want updates on more tips? Stay in touch!
dtouch #OutdoorFurniture #Sunbrella #PatioFurniture #MaintainYouFurniture