Whether you're planning on selling your home or just trying to spice up the décor, redecorating can add value and increase the appeal of your home with minimal investment. While redecorating your home on a budget can seem like an impossible task, we have compiled these six tips for redecorating your home on a budget. You can create beautiful and amazing living spaces without breaking the bank. Stick with us and let's tell you how.
1) Take stock of what you have
First and foremost, take stock of what you have and what you're looking to buy before you start browsing furniture stores. Creating a budget will help you plan for what's most important. After creating a budget, determine which pieces of furniture are essential, versus those that can be swapped out if your money runs low. Put together a shopping list and stick to it. Decide whether or not you want to reupholster any furniture or buy slipcovers instead. These tips will save time, money and frustration when decorating your home on a budget.
2) Move away from dark colors
This applies mostly when spaces are limited. Using dark color furniture might make your living room feel cozier, but at same time makes your room feel smaller than it actually is. If you're looking to move into a new apartment or just want to redecorate your old place, start fresh with the right color choices. To change up an existing space, pick light colors for walls. These selections can make rooms feel clean and more spacious, not to mention help reflect more light around your home. Light colors are also ideal if you have large windows or bright lighting in your space already. If there's only one area of your room that needs improvement, try adding a pop of a bold color on one wall or section. This will draw attention to a specific part of your house while still letting it fit within its surroundings.
3) Invest in Small Design Accessories
One great way to get creative with your home décor is to coordinate small design accessories like candle holders and vases. Candle holders and vases are decorative and functional while sticking within a single theme. When you add similar items, they create a unified look in your space while also maintaining a sense of individuality and character. There are many ways you can go about coordinating furniture, rugs, and accents. You can buy everything at once, or try mixing and matching items over time. It all depends on what will work best for your space and budget.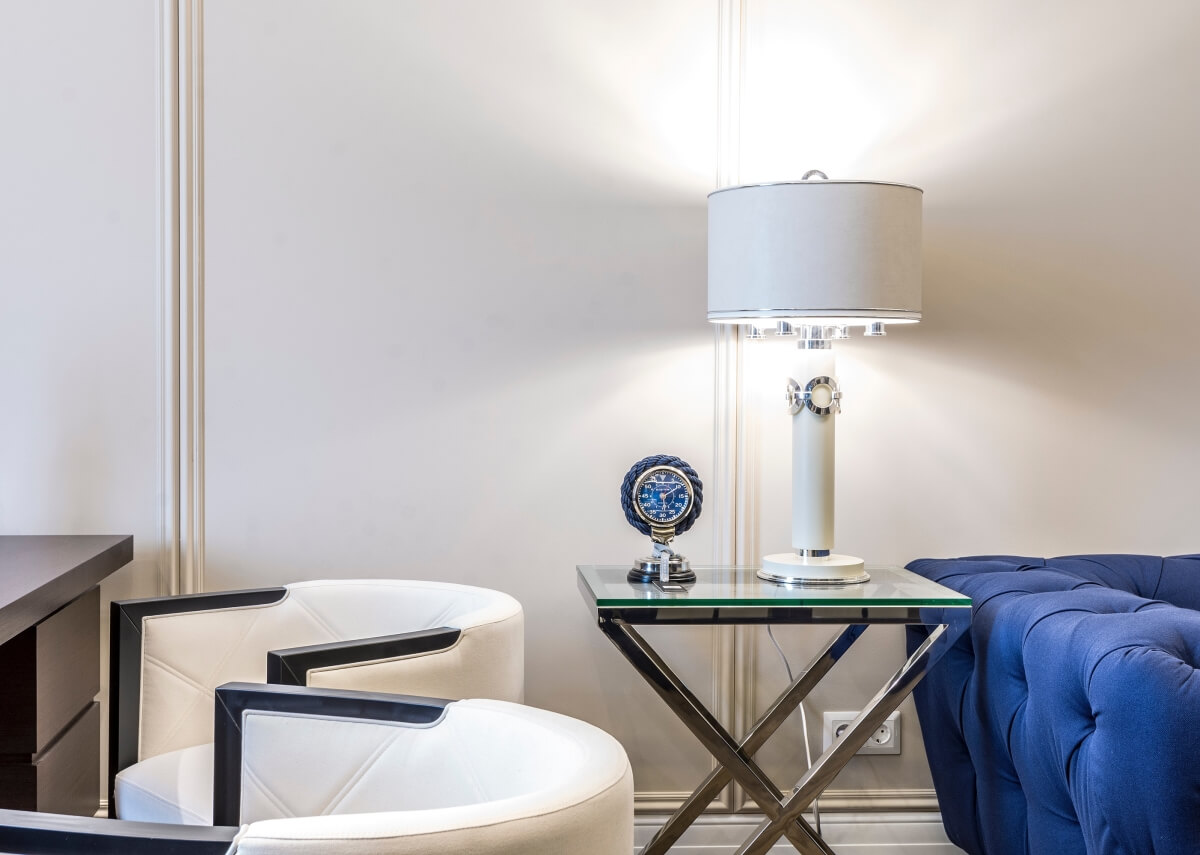 4) Open up the space with mirrors
The fourth from the six tips for redecorating your home on a budget is the utilization of mirrors. Mirrors aren't just for dressing rooms and beauty salons only. They can add a lot of light to a room, making it seem bigger than it actually is. Also, an open floor plan will allow you to see from one room to another. This can be a game changer if you live in an older home that doesn't have very much natural light! High ceilings with all those new mirrors will make your space look more modern and luxurious. If high ceilings aren't already a feature of your home, adding mirrors will help elongate your space giving it a more roomy feel. 
5)
Mix old furniture with new furniture to create contrast, but keep it consistent throughout the room.
If you're looking to redecorate your home, mixing and matching old furniture with new furniture is a great way to add character and a touch of whimsy to your space. Keep in mind that if you're going for consistency throughout an entire room, it can be difficult to achieve using eclectic furniture. To avoid messy rooms with furniture placed all willy-nilly, pick two or three focal points—like artwork or fixtures—and arrange all other items around them. That way everything has its place without being overly strict or boring. And don't forget to use symmetry!
6)
Don't be afraid to mix high end pieces with low end ones. 
You should not worry about making everything look "matchy matchy". As long as they are cohesive, you can mix higher end furniture with lower end pieces. This is a great way to revamp your living space without having to sell a kidney and will help breathe new life into older furniture too. You can give it a fresh coat of paint, replace worn out cushions or even change light fixtures to really update it at a minimal cost to you. It is also possible that you may even want to go shopping in one of your neighbors trash cans or in antique shops for these forgotten treasures! The key here is looking for items that are similar but different from each other.
Conclusion
So, there you have it: six tips for redecorating your home on a budget. Put these all into practice and you'll be enjoying your newly refurnished abode in no time. As with all things in life, a little hard work is needed to get where you want to be. If you follow these steps, you'll soon have a home that makes your friends jealous. If you would like to learn more, or you are looking for great furniture at incredible prices, speak to one of our interior designers/furniture specialist at D Touch Living Concept today and we will be glad to assist you. Happy Re-decorating!!!